Movies about witches or people possessing superpowers always bring viewers excitement and thrills. Today's article will summarize for you 10 movies on the subject of witchcraft, magic, and superpowers, guess which movies they are!
1. Harry Potter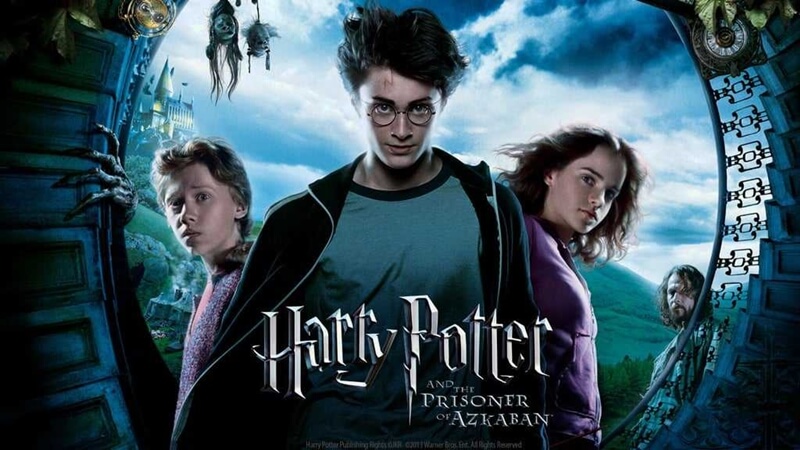 Release date: 11/16/2001
Directed by: Chris Columbus, Alfonso Cuarón, Mike Newell, David Yates
Actors: Daniel Radcliffe, Maggie Smith, Richard Harris,…
IMDb Score: 7.6/10
Awards: BAFTA,…
The film is an emotional journey that tells the process of Harry Potter from a little wizard boy to the greatest wizard of all time. He, along with his two best friends, Hermione Granger and Ronald Weasley, went through many hardships and trials during their 7 years at Hogwarts to discover the school's secrets and participate in the war against them. against the dark lord Voldemort – who has an evil ambition to become immortal and rule the world with his dark power.
2. The Lord of the Rings

Release date: 10/12/2001
Length: 3 movies
Directed by: Peter Jackson
Actors: Elijah Wood, Viggo Mortensen,…
IMDb Score: 8.8/10
Awards: Oscar,…
The Lord of the Rings is a movie adapted from the famous story of the same name and is divided into three parts. The film tells the story of a king ring that accidentally fell into the hands of a young man named Frodo, when the sorcerer Gandalf discovered this ring once belonged to the tyrant Sauron, Frodo must accept a mission It is very dangerous to bring the ring to the ravine of destruction in order to completely destroy this dark ring. During his journey, Frodo made friends and became friends with many friends from many different tribes and lands.
3. Pirates of the Caribbean

Release date: 9/7/2003
Length: 6 movies
Directed by: Gore Verbinski, Rod Marshall
Actors: Johnny Depp, Geoffrey Rush, Orlando Bloom,…
Awards: Oscars
IMDb Score: 7.3/10
The content of this hit series tells the story of Captain Jack Sparrow and the adventures of him and his associates. Pirates of the Caribbean is set in a fictional historical situation when most of the world is ruled by two powerful imperial countries, England and Spain, and a third force is the pirates standing outside the islands. that dominant force.
Pirates of the Caribbean mainly follows Captain Jack Sparrow on his journeys to discover magical treasures, ghost ships, sea monsters, and strange characters that appear only in fictional stories. like a mermaid or a giant octopus. The film delivers both suspense and suspense while delivering laughs from artist Johnny Depp's subtle humor as Captain Jack Sparrow.
4. The Last Witch Hunter

Release date: October 23, 2015
Duration: 106 minutes
Directed by: Breck Eisner
Actors: Vin Diesel, Elijah Wood, Rose Leslie,…
IMDb Score: 6/10
The film leads viewers into the context of the world divided and corrupted by the appearance of many witch tribes around the world. The war between witches and painters lasted for centuries until Kaulder killed the queen of the witches, but before her death, she cursed Kaulder with immortality that made him immortal. never die and must live a lonely life from life to life.
Until the 21st century, Kaulder still lived as a witch hunter and hunted down the remaining witches in the world, but one day he could not have imagined – the Queen of the witches had been saved. revived and has begun a plan of revenge against the human race.
5. Wizard of Oz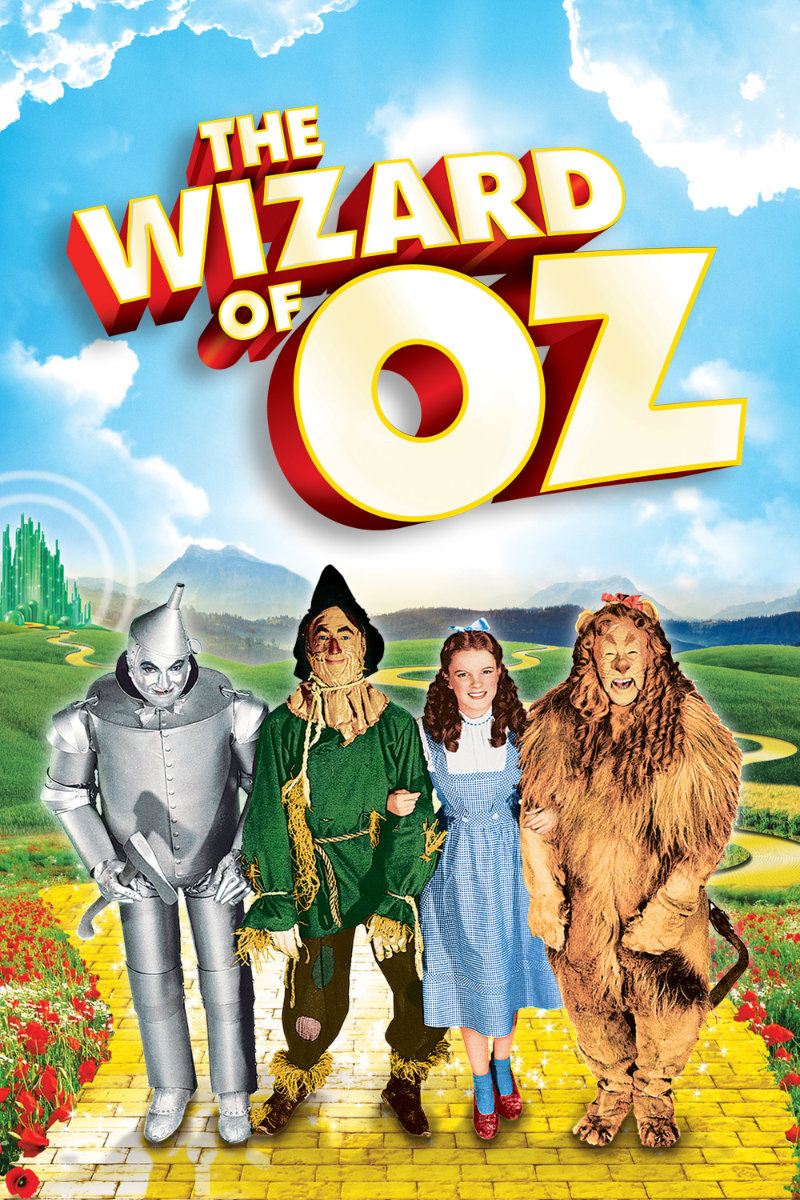 Release date: August 25, 1939
Duration: 101 minutes
Directed by: Victor Fleming
Actors: Judy Garland, Ray Bolger, Jack Haley,…
Awards: Oscars
IMDb Score: 8/10
The film tells the adventure of an orphan girl named Dorothy Gale, she always dreamed of one day being able to ride on a rainbow to another world, a world filled with magic. This little girl's wish suddenly came true when a tornado swept her and her little dog Toto down a yellow brick road leading to the colorful magical kingdom of Oz. Along the way, she made friends and accompanied her friends such as the Scarecrow, the tin man, and the shy lion, and she and her friends set out to find a witch who could help her get home.
6. Oz the Great and Powerful

Release date: March 8, 2013
Duration: 130 minutes
Directed by: Sam Raimi
Actors: James Franco, Mila Kunis, Rachel Weisz
IMDb Score: 6.3/10
The film tells about the character of the wizard of Oz – Oscar Diggs, who accidentally lost his way in the magical land of Oz and was fortunate to meet with 3 witches: The Wicked Witch of the West – Theodora, the evil witch of the East – Evanora and Glinda – the good witch. O
Scar later joined the mission to restore peace and order to Oz, while he also fought to help reconcile the feud between the other three witches.
7. Pan's Labyrinth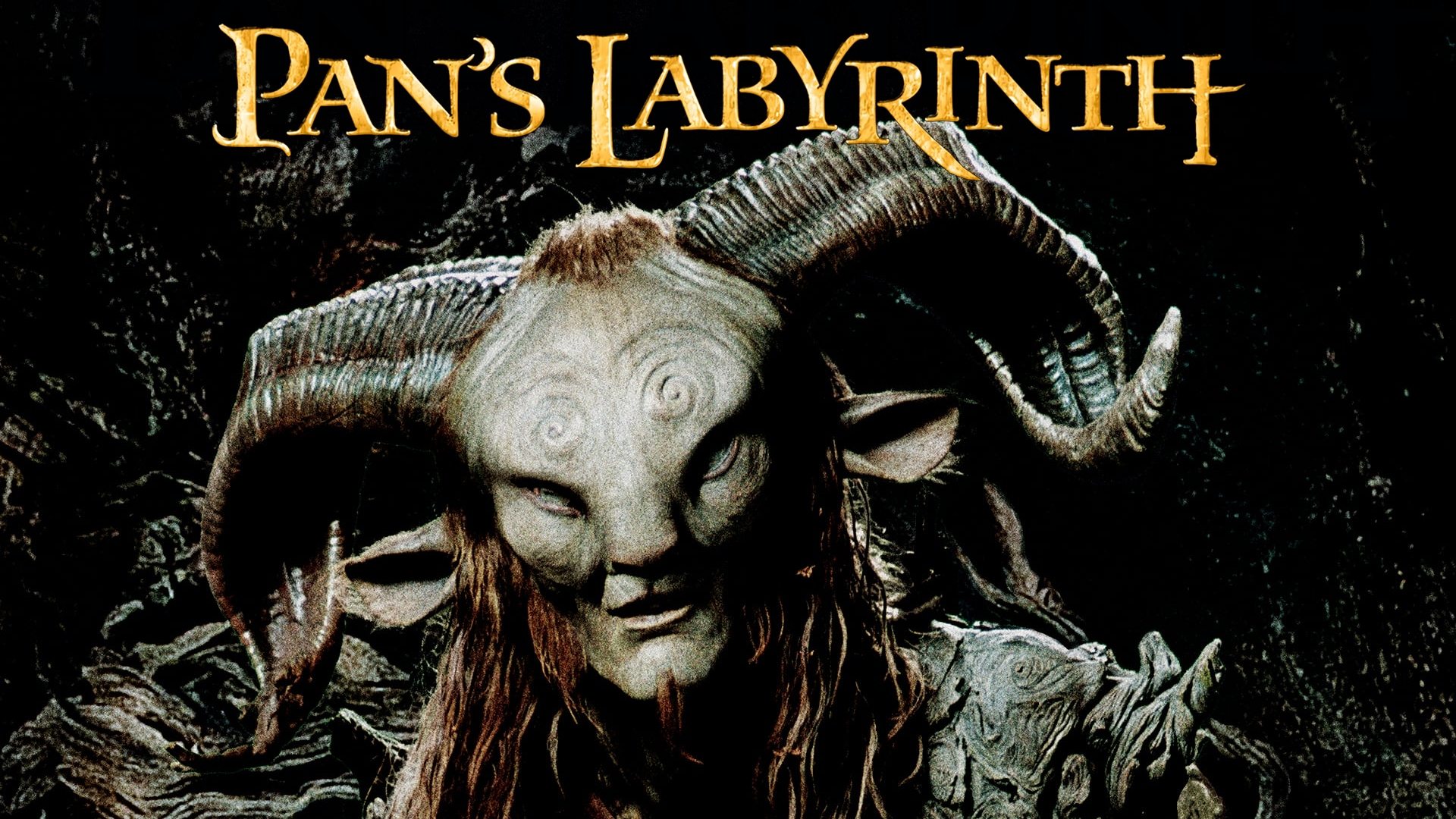 Release date: May 27, 2006
Duration: 119 minutes
Directed by: Guillermo del Toro
Actors: Sergi Lopez, Maribel Verdu, Doug Jones,…
Awards: Oscar, Bafta
IMDb Score: 8.2/10
The film takes place in the context of the outbreak of World War II across Europe, the little girl Ofelia and her mother have to live with the evil fascist stepfather named Vidal in the north of Spain. Ofelia's mother, because she was carrying Vidal's child, he let them live in a village that the fascists are temporarily occupying.
On one occasion, Ofelia discovered a strange animal that looked like a mantis, so she curiously followed the trail of that animal and from there she found a mysterious labyrinth. Since finding that labyrinth, she has continuously encountered strange events such as meeting a Nong god in a very monstrous and scary form. is a princess who has mysteriously disappeared into an underground kingdom.
8. Willow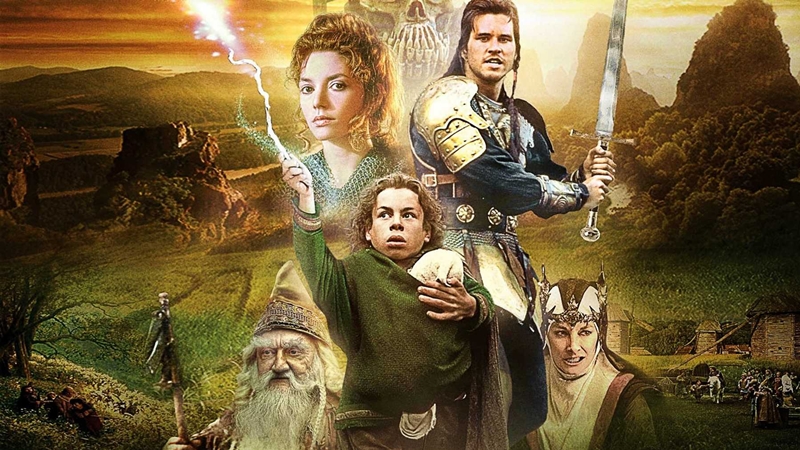 Release date: May 20, 1988
Duration: 126 minutes
Directed by: Ron Howard
Actors: Warwick Davis, Val Kilmer, Joanne Whalley,…
IMDb Score: 7.3/10
The film tells the story of Warwick Davis, with an extremely sharp sword, along with the brave dwarf farmer Willow Ufgood to fight and protect the beautiful life of a baby from the hands of an evil queen.
9. The Princess Bride

Release date: October 4, 1987
Duration: 98 minutes
Directed by: Rob Reiner
Actors: Cary Elwes, Mandy Patinkin, Chris Sarandon,…
Awards: Oscars
IMDb Score: 8.1/10
The Princess Bride is a fairy tale about Princess Buttercup and farmer Westley. Buttercup, like many other girls, is also a snobby girl and has a cocky temper with the country guy Westley. But then one day, she realized she had a crush on the guy and he did too. However, Westley was a poor boy and had no money, so he was determined to go and earn money to return to marry her. Before leaving, he told her to stay and wait for him to return because he believed that true love could not die, but with a cruel fate, he could not leave to fulfill his dream. mine.
10. The Neverending Story

Release date: April 6, 1984
Duration: 94 minutes
Directed by: Wolfgang Petersen
Actors: Barret Oliver, Tami Stronach, Patricia Hayes,…
IMDb Score: 7.4/10
Bastian is a boy who is always bullied by his fellow students because he is too weak, during a school vacation he hides in a bookstore and is shown a book of mysterious fairy tales by the owner of the bookstore. didn't forget to remind him that he might be in danger if he opened the book. However, with his curious nature, Bastian stole the book from the bookstore and began reading it in the school's attic. After opening the book to read, he was immediately drawn into a mysterious land called Fantasia, a place in need of a hero to save the land from destruction.
Above is a list of the 10 best movies about witchcraft, magic, and superpowers of all time, if you have never seen one of the above movies, then you should spend a weekend with friends and family. family enjoys.